Back in the late 2000s I owned voice and video chat software called AVpod from the developer Fpath. The client was very similar to Mplayer and GameSpy Arcade. AVpod ran from 2006 until 2010.

The client had several games that you could play in the client. Some of these games were multi-player. Each game room had voice and video chat capabilities that would allow you to see and hear who you were playing with.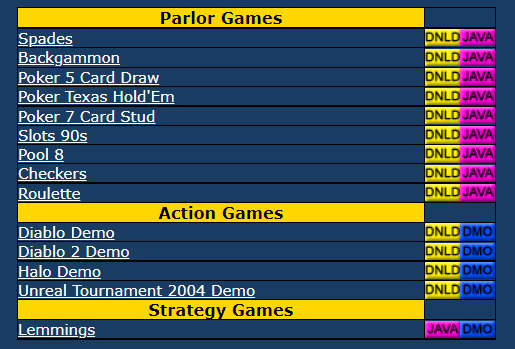 The client had game event hosts that would host special events within the game lobbies. Event Hosts had a special icon next to their name so that you knew exactly who they were. Event Hosts didn't just host special game events, they also hosted events in other chat lobbies as well. Other popular events included name that tune and karaoke.

The client also had helpers called Sages. A Sage would normally be in the help lobby or main chat lobby to assist members with microphone and camera issues. Sages would also monitor lobbies for problematic members. Sages had the ability to mute members that were being abusive. A Sage had a special icon before their name and each Sages name started with Sage-.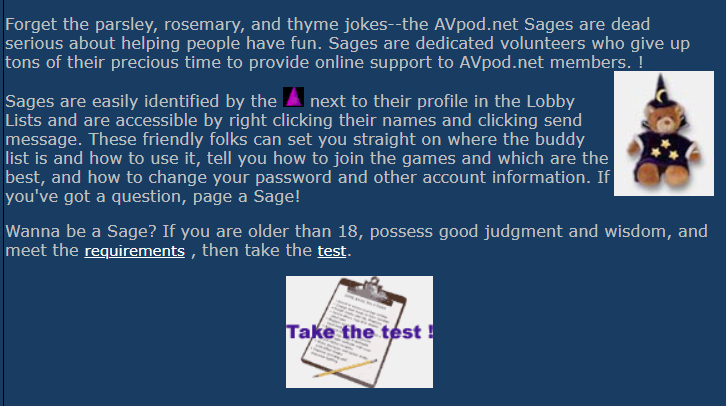 AVpod.net now redirects to Morphie. You may encounter others from the old AVpod days using Morphie chat rooms, be sure to say hello!